New Wave, Alternative, Electronic Music
Daniel Coletti : Musiker, Sänger, Komponist
Rara Perform-Art : Konzert Performance, Kostüme, Body-Art, Lyrics
Auf der Bühne wird Alien-Ghost von Rara Perform-Art tänzerisch begleitet.
Die Kostüme werden auch von Rara speziell designt.
In dem Alien-Ghost Projekt kommt es zu einer Vertiefung Ihrer Fertigkeiten und schreibt folgende Songtexte: 'Crop Circle', 'The Light', 'Andromedans', 'Age Of Peace', 'It's Up To You', 'Energy Fields','Radio Waves-Komm Raus'.
 Rara ist eine vielseitige 'New Age' Performance Art Künstlerin, Kostümdesignerin, Charakterdarstellerin und Tänzerin. Sie hat viele Jahre in Süd Europa performt und hat mittlerweile mehr als 200 unterschiedliche Performances kreiert. Mit ihren breitgefächerten Angeboten zu unterschiedlichen Musikstilen bzw. -kulturen hat sie auf ihrem Laufweg für diverse berühmte Gruppen, Bands, Clubs, Festivals gearbeitet. Ihre Leidenschaft für die Fusion bietet ihr die Möglichkeit, ihre Kreativität vor allem in diesem Genre von Science Fiction mit Alien-Ghost auszuleben. Zudem übermittelt sie in den Songtexten ihr Wissen über Ufology, Meta- und Quantenphysik. Mit ihren selbst kreierten/hergestellten Kostümen vertiefst sie das Thema Science Fiction auf ihre art und weise, wobei das Upcycling und Lichtereinsatz im Vordergrund steht. 
Der selbst hergestellte Merchandise und Aufträge für persönliche Kostümanfertigungen werden im folgenden Slowfashion-OnlineShop
angenommen: https://www.diedrittehand.net/
* 25.10.23 Alien-Ghost Konzert mit Shows von Rara Perform-Art 
im Eschschloraque Hackesche Höfe, Berlin-Mitte, 22 uhr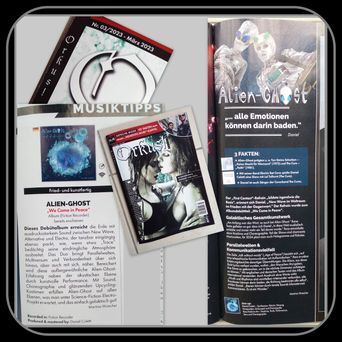 Alien-Ghost erschien in der März ausgabe in dem Gothischen Musikmagazin Orkus, als Musiktipps und ein Interview ..
* new Cd ... Debüt album  out now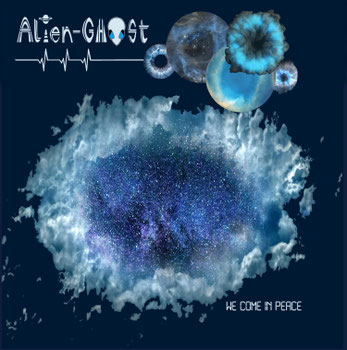 * 25.03.23 20:30 Uhr
Alien-Ghost Konzert & Show
Record Release Party 'we come in peace' album
live in der Oberbaumstr 11 Kreuzberg/Berlin
* 22 Uhr, 3. September '22
Alien-Ghost Konzert & Alien Show
im Domänen Hof im Schlossgut Altlandsberg
---
---
...engl....
Science Fiction Electronic Music
Daniel Coletti: musician, singer, composer
Rara Perform Art: Concert Performance, Costumes, Body Art, Lyrics 
On stage Alien-Ghost will be accompanied by Rara Perform-Art. The costumes are also specially designed by Rara. In the Alien-Ghost project, her skills deepen and writes the following song lyrics: 'UFO Incident', 'The Light', 'Andromedans', 'Age Of Peace', 'It's Up To You', 'Energy Fields'.

Rara is a versatile 'New Age' performance artist, costume designer, character actress and dancer. She has performed in Southern Europe for many years and has created more than 200 different performances. With her wide range of offers on different musical styles and cultures she has worked on her way for various famous groups, bands, clubs, festivals. Her passion for fusion gives her the opportunity to express her creativity, especially in this genre of science fiction with alien ghost. In addition, she transmits her knowledge about Ufology, Meta and Quantum Physics in the lyrics.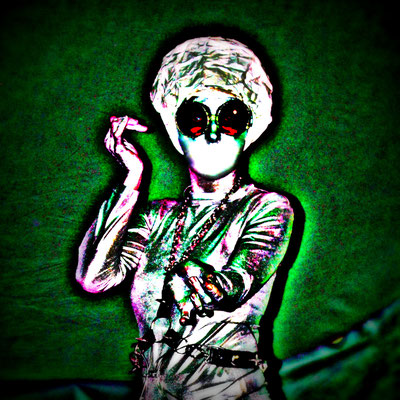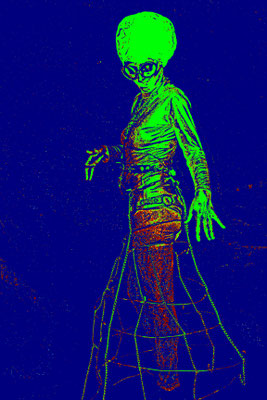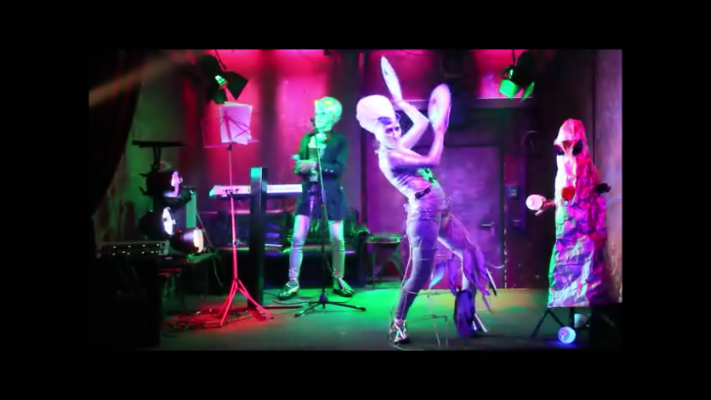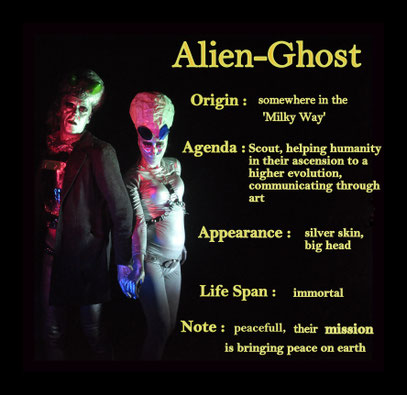 'UFO Incident', 'The Light', 'Andromedans', 'Age Of Peace', 'It's Up To You', 'Energy Fields'.
Next concerts / Konzerte:  Abgesagt / Canceled
wegen CORONA
24.01.2020 Hamburg  Grüner Jäger 
05.02.2020 Eschloraque Berlin
06.05.2020 KFZ Marburg
16.05.2020 München 
29.05.2020 Slaughter House Berlin
30.05.2020 Flower Power Leipzig ( WGT Spezial )
11.09.2020 Kultur im Exil Kassel
12.09.2020 Faust Hannover 60er Jahre Halle
03.10.2020 S.t Pauli Grüner Jäger